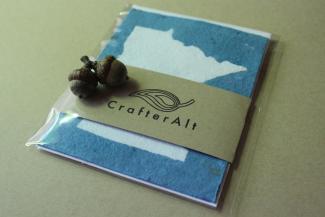 This has really been a long time coming, and, while I'd thought about waiting until we had a really full lineup, I'm so pleased that we've got the first few things ready for you and I just can't hold it back any longer.

My dear friend, Kendra of No Moniker (formerly Green Post), and I have teamed up to create a new offshoot of Crafterall. Call it a branch, a grafting, an offshoot, a hybrid, or just one heckuva clever collaboration, and know it by its name: CrafterAlt.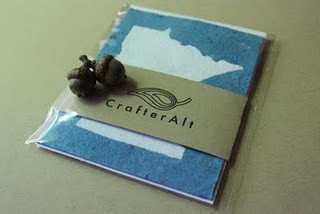 CrafterAlt is a new body of work made completely from my paper scraps. The line will include frameable 8 x 10" art pieces, foldover cards, bookmarks, journals, tags, and loads more. Between Kendra and I, we've jotted down close to 50 different items that we could make and market, all of them entirely recycled, entirely handmade, and entirely gorgeous.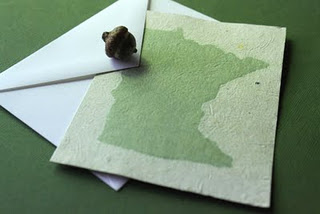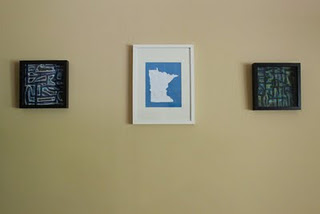 We've started with the simple beauty of the silhouette of my home state, Minnesota, and we will work to produce more themes and images as we go along. Stay tuned for more posts about the process we have to produce these pieces, the other ideas we have floating around in our minds, and updates as we continue to roll out more works.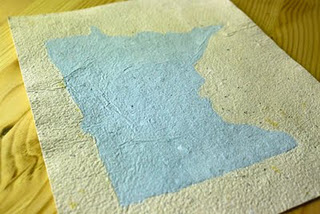 I'm thrilled with the quality and beauty of these pieces so far. Everyone I've shown them to remarks that they look even better in person too. The best part? I get to work with an amazing artist and paper wizard to create something new and beautiful out of what I'd otherwise dump in the recycling bin. How many people can claim that?