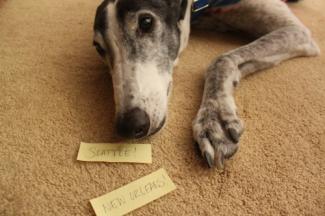 Thank you to all who voted in the first Lake of the Month poll! It was a fun race to watch, that ultimately ended in a tie between the Seattle and New Orleans areas, with the Hawaiian Islands coming in third. To break the tie, I enlisted the help of Mr. Jack-a-Roo who has 13 years of quick and decisive tie-breaking experience. O.K., not really. He's just a silly old pup who has a long and sticky sniffer. Here's how it all went down: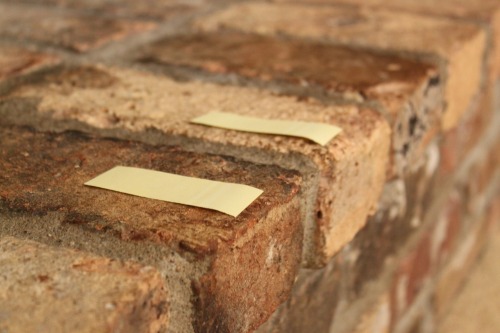 1. I wrote the names of the two locations onto sticky notes and placed them upside-down and sticky-side-up on the brick step by the fireplace.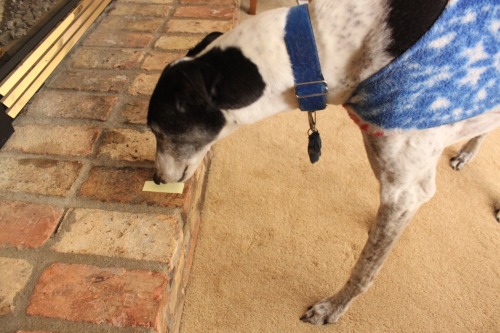 2. Jack (still in his p.j.s) entered and examines the two candidates.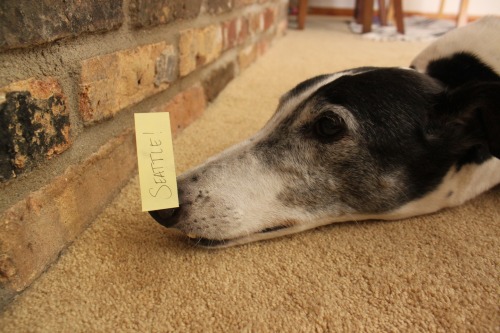 3. I guess you could say that one of the candidates just sort of "stuck" with him. The result? Seattle is the winner! I'll be working up a piece soon and wil have it in the shop next week. Stay tuned for an announcement and link to the listing.
With Mardi Gras arriving in just less than a month, I may have to work a New Orleans piece in the shop too, gosh darnit. I'll keep you posted. :)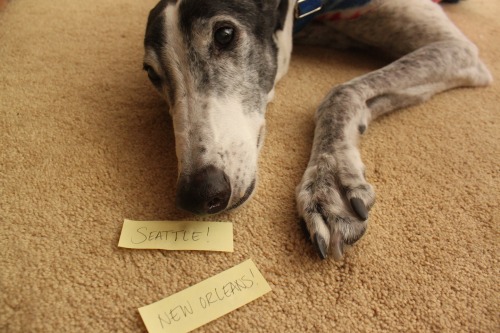 -------
And without further ado, let me put the call out for nominees for the February Lake of the Month poll! To enter a location for consideration, please comment below and include the name of the lake or location you'd like to see in the shop, and reasons why you think it would make a rad piece. If you can, include a link to a map of the area as well. I will be accepting nominations through January 31st. I look forward to hearing your ideas!