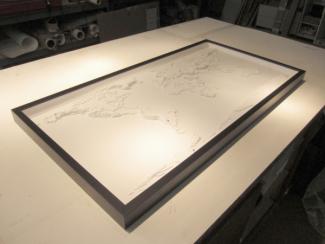 I have a fear/love relationship with custom requests. I FEAR that the challenge of a new subject may be too great for me to render accurately or well, and I LOVE seeing the finished piece and knowing that it turned out all right. I don't think any task that seems easy from the get go would give me the same sense of satisfaction in the end. And so it was with one of my most recent, and by far most challenging custom requests:
The mission: To cut the topography of the entire world in five layers, highlighting the highest summit of each of the seven continents.
The palette: pure, white cardstock, little black cardstock triangles, adhesive foam mounts
Finished size: 2 x 4 feet, worked in 8, 12 x 12" segments
The project became known as "The Seven Summits," and it consumed the better part of a month of my time. It all started with a fairly simple Mercator-style map of the world, with pin points designating the summits.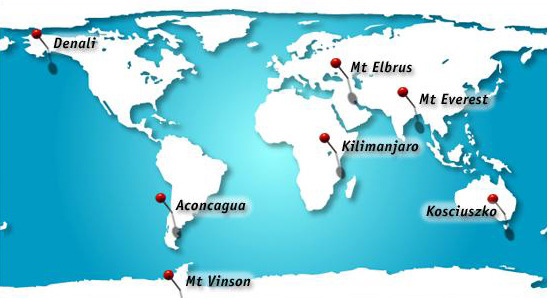 From there, I needed, topographic data that I could use. Most of the topography maps of the entire world look something like this: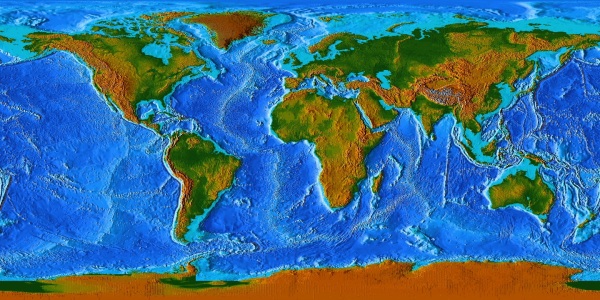 Pretty, yes. But, how am I supposed to figure out five layers from these graduated colors? Enter, Nathan. This is Nathan at the South Pole, where he lived and worked for over a year: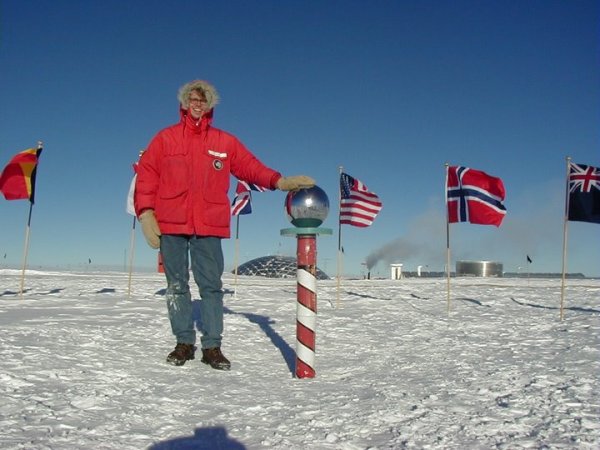 He's my husband's brother with a degree is Geographic Information Systems, or, in other words, the guy knows a thing or two about rendering maps. And, he was willing to help a damsel in distress. Nathan came to my rescue by creating 40 different jpeg files for me, one of each of the five layers, of each of the 8 segments.
With data at hand, I began the detailed work of tracing and cutting each layer, "dry-fitting" the layers together, making adjustments for good fits, and then permanently attaching the layers together using the adhesive foam mounts.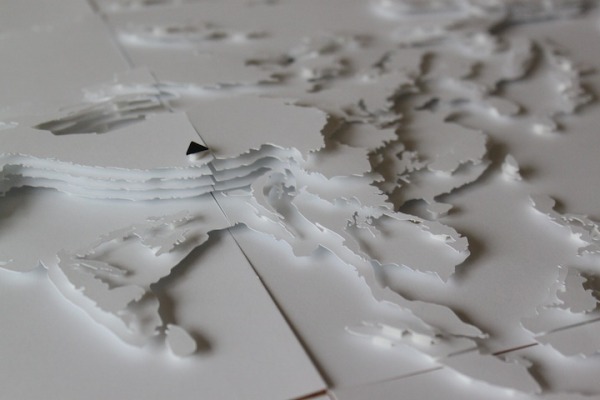 As the project grew closer to completion, and grow it did, each step became more critical as I didn't want to ruin any of the previous work I'd done. Finally, I brought it all to the skilled folks at FrameUps for the last few crucial steps of this massive project. The lovely and kind Adrienne expertly cut a large piece of matboard, onto which I adhered each of the 8 segments, using an archival-quality, dry adhesive. Once everything was properly stuck down and pieced together like a giant, monochromatic puzzle, the light at the end of the tunnel shone pretty brightly.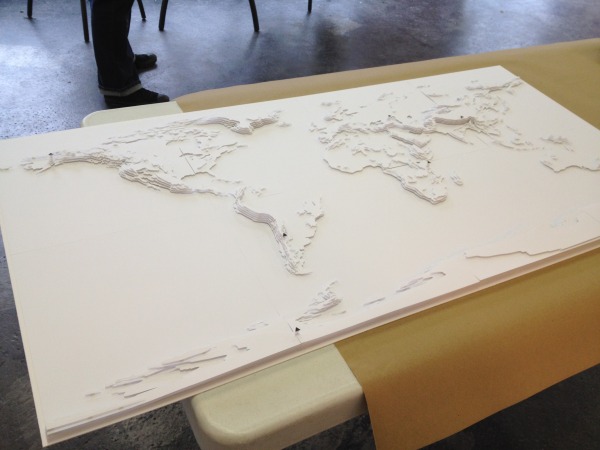 That was the last time I saw the piece in person. Then, just a few days later, Adrienne sent me photos of the piece after she had completed framing it, and I admit I got a little teary.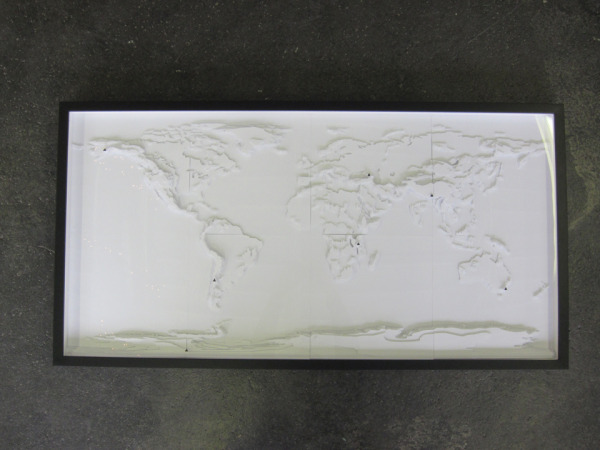 We went for a simple, black, mdf frame, with a shadowbox style to give the layers plenty of breathing room and let those summits soar.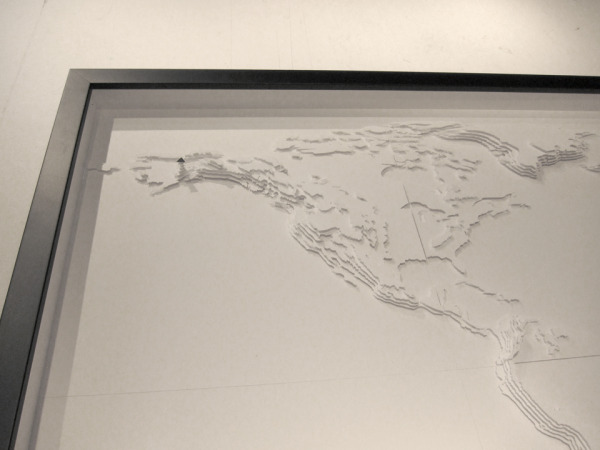 I've come to expect nothing less from Adrienne, but the quality of her work on this elevated my work to even greater heights.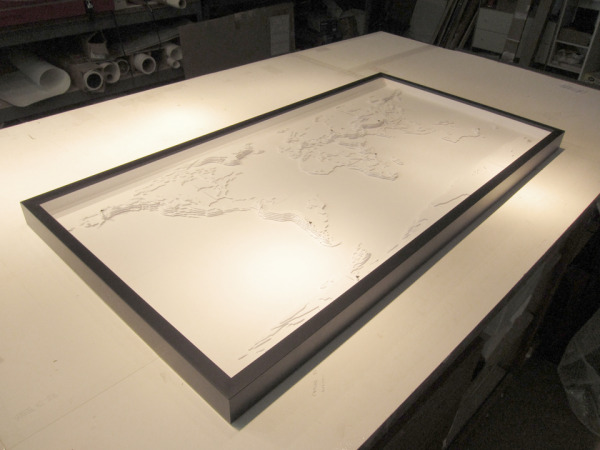 The piece turned out so well, I almost wanted to make another right away for my own home. Almost. Maybe in my retirement. :)
I hired a local crating and shipping company to carefully package the piece in a cushioned wooden crate (like museums use!) and deliver it to the east coast, and after a couple of nail-biting weeks, I heard confirmation that the piece had arrived safely and with approval. BIIIIIIIIIIIG sigh of relief!
While this was the largest and most complex piece I've ever built, I got by with a little help from my friends. This is was a group effort, and I am ever grateful for the time, creativity and expertise Nathan and Adrienne put into this project. Thanks again, you two!
After conquering the world, what's up next? The galaxy? ;)