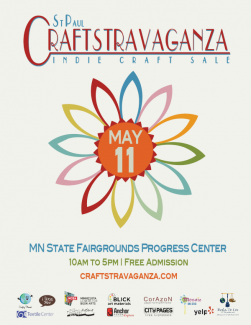 Hey! It's nearly that time again! No, Beastie Boys, not time to get ill; it's time to get ready for the 2013 St. Paul Craftstravaganza.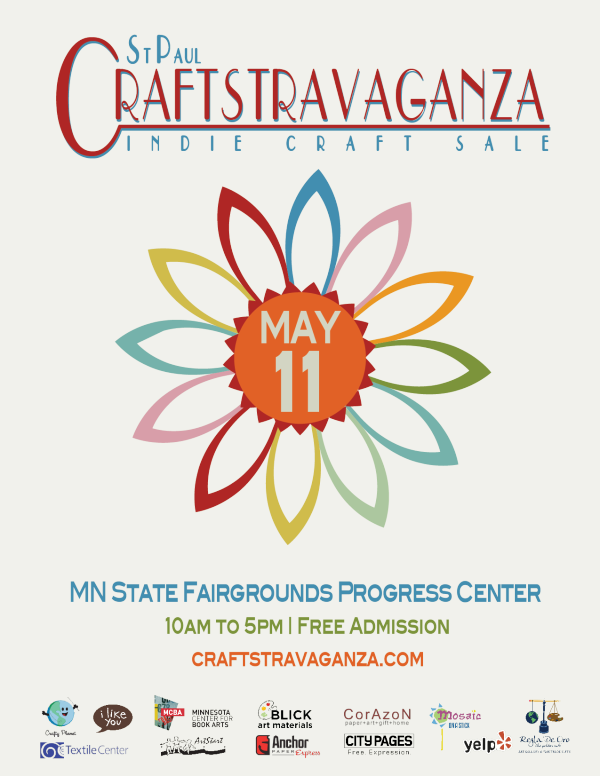 This is a one-day event held at the Progress building at the MN State Fairgrounds. It will be filled to the gills with some of THE BEST local and regional indie craftsters and artists, and in a variety that will ensure everyone finds a handful of goodies that they have to have. I'll have my fearless assistant (and lovely sister-in-law) Sarah along to help, and one of the best things about having help is that I'll get to sneak out and do a bit of shopping myself!
Folks, if you'd like to find unique, handmade gifts for Mom (the very day after the show!), or for yourself, and if you'd like to support independent, handmade works, this is the show for you! The Progress building is a lovely old building with loads of natural light, high ceilings, and a wonderfully, rustic loft feel to it. It's brighter, wider and warmer than the Fine Arts building they've inhabited in years past. Come check it out next Saturday, May 11th, stop by for a handshake and a hug, and enjoy the shopping!