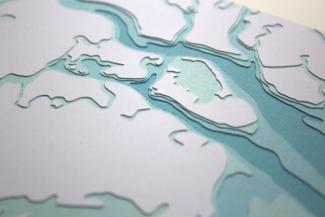 Here's a few shots of my latest custom piece. It features St. Helena Island including the towns of Port Royal and Beaufort, South Carolina.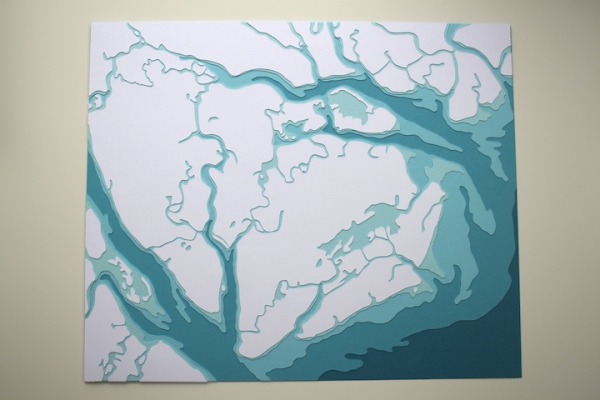 Since I've started making custom pieces, I've rendered the Savannah, Georgia delta area, Tybee Island, and Hilton Head, South Carolina. Now, moving just a little farther north, I've logged in St. Helena Island. I imagine a request for the Charleston area won't be far along.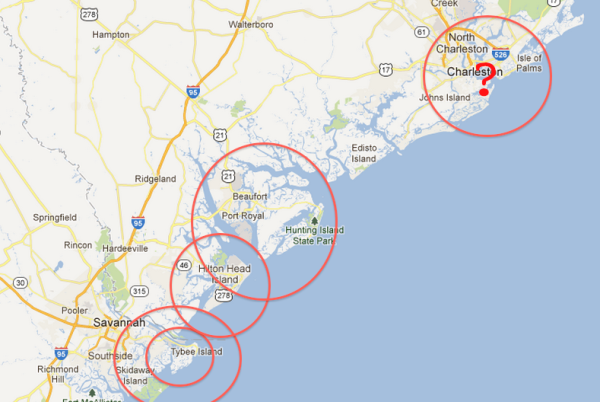 It's tricky working this part of the country -- river deltas, coastal shoals, islands, wetlands, waterways, bridges and an ever-changing landscape require some of the most detailed and time-consuming work I've done, but I love the payoff with all the finger-like rivers pressing into the land, and the massive ocean depths just off the coast of the continent.