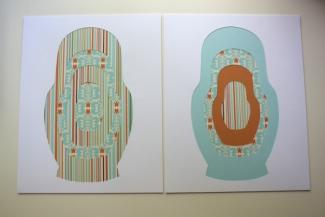 It's finally Spring in Minnesota! With snow still falling in early May, and June high temps in the 50's, we weren't sure this season would ever take off, but it's getting there, and the birds are rocking the chilly breezes with their calls and are busy collecting materials for their nests. While these birdies are doing their nesting work, I've been working on some nesting-related things of my own: Nesting Dolls!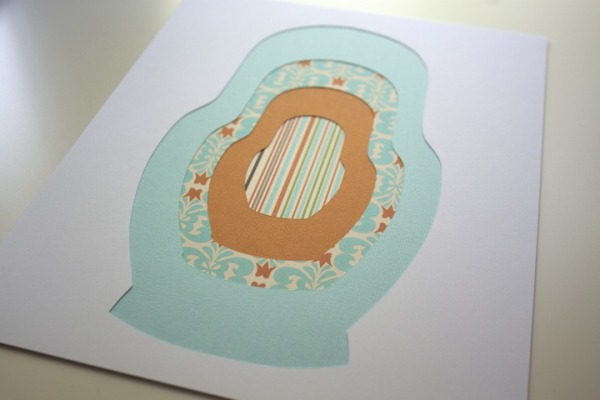 Nesting Dolls, or Matryoshkas have been a theme I've wanted to explore for years and have finally now made time to play with the idea. I think because my water-centered pieces have a clear sense of layering and depth, the idea of something within something else isn't new, and it's something I could take in any number of ways. Remember these "Reincarnation" pieces?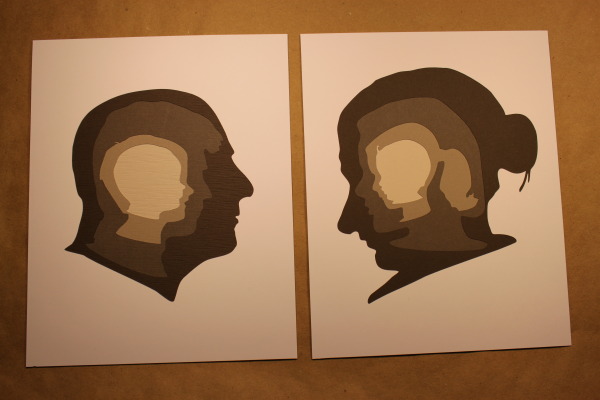 Perhaps the closets link between my previous work and these new matryoshkas are these gradient-colored works: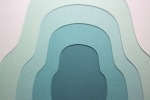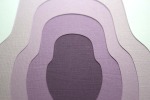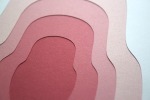 I love how hip these look. They're very folksy-meets-mod and would look great in a sleek white frame in a baby room, living room, or wherever you'd like to put them. I think they'd look fun as a set, too! You can see the whole of my work on these so far here in the latest section of my shop.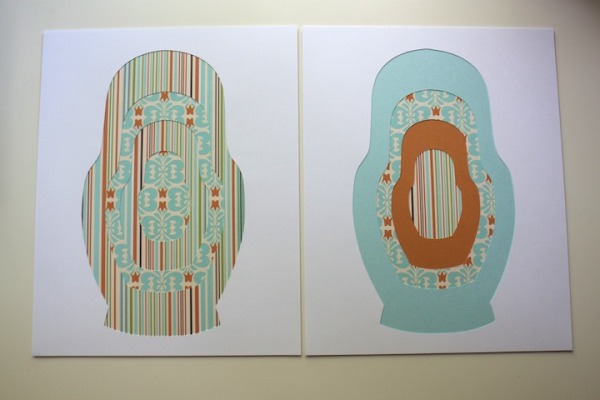 What do you think so far? I'd appreciate any feedback, especially ideas both on how else to explore the matryoshka as a subject, and how else to explore the theme of nesting and gradients.