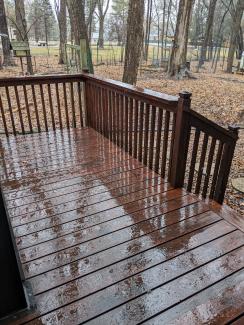 We Minnesotans, as well as those in neighboring midwest states on the "North Coast" endure some pretty long and brutal winters. Some years, winter seems to sink its teeth into us in mid October, and won't release its grip until late April -- that's about half of an entire year. Half a year of bitter cold and debilitating snow and ice, during the time of year when we receive the least amount of daylight. Because of this hardship, when winter finally begins to ebb, Minnesotans across the state rejoice when the thermometer fills to above-freezing temps. Snow begins to melt, roofs and driveways reappear from beneath multi-month ice cover, and icicles drip their way from gutters to ground. People start shopping from seed catalogs, boots get pushed to the back of the closet, deck chairs are uncovered, and neighbors wave to each other from their backyards. Parents of young children get another five minutes of their lives back because they're not having to dress their squirmy kids in five layers of outerwear. And, of course, someone is wearing shorts at the grocery store.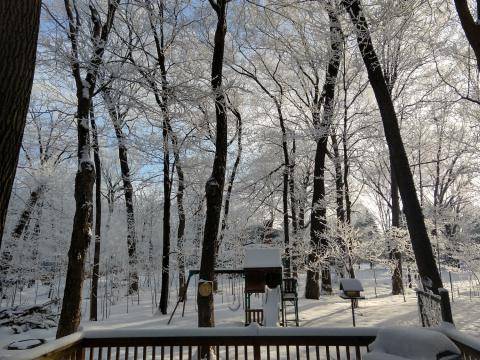 We can't help but delight in a 40-degree day in March. It's a hope-filled promise that winter won't last forever. The daylight hours grow in tiny increments, like a gentle wake-up call or an advanced invitation to the warmth and bustle of summer. "Get ready," it says. "This is gonna be good."
But some people, maybe most people, don't ever get to experience the pleasure of a 40-degree day. To them, where they live, 40 degrees is awful, cold, terrible weather, and they cannot wait until it warms to the warmer temps to which they're accustomed. And that's kind of sad, isn't it? Or is it more pitiful that we in the colder climates rejoice when we no longer have to waddle down a sidewalk penguin-style to avoid slipping on the ice?
It's the age-old question of whether we need bad things or struggles to happen in order to appreciate the ease or even feel the relief when those struggles have ended. Does happiness exist only as a reward for surviving difficulty?
The Norwegians are fond of saying, "There is no such thing as bad weather, only inappropriate clothing." In other words, there are ways of enjoying time spent living where "the air hurts your face," you just have to be prepared. In this philosophy, we don't avoid the struggle, we prepare for it, and in doing so, the struggle is reduced or even eliminated, and happiness can sneak in.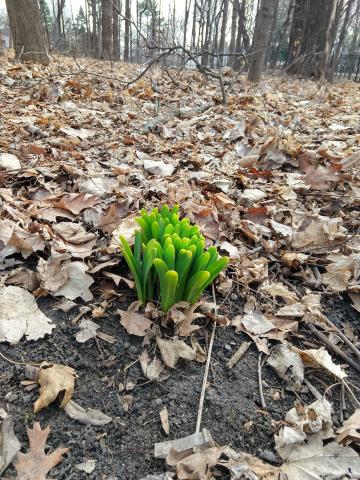 While I may still be more tempted to move somewhere with a less dynamic climate, I can appreciate and learn from the Scandies and their method of finding joy through preparedness. It's not pessimistic to expect that life will be hard and the weather will get ugly, if you're also doing your darndest to find a way to enjoy it. Rainy days are perfect for lighting candles and taking naps. 40-below days are ideal for working a puzzle and cozying up to a mug of hot cocoa. And cloudy, 40-above days in March are full of birdsong, snowmelt, and hope.