Perhaps the most frequent of FAQs I receive is simply, "Can you make bigger pieces?"
Answer: Yes, with some caveats.
The largest size, single piece I can make is 12 x 12". I'm limited both by the materials I use (the colored cardstock I use is available in a max size of 12 x 12"), and by my modest work space (my studio was an unused guest bedroom before I moved in). Beyond this, I can create larger works by creating "tiles" or segments of a larger work, pieced together like a mosaic, with each segment being a max size of 12 x 12". The "seams" between these segments will still be visible, and it would be up to you, or your creative framer, to assemble the segments and mount them as a unified whole.
Undaunted by these caveats, several buyers have worked with this idea, and I'll showcase some of these below.
Here's an example of a piece made of 4, 12 x 12" pieces, featuring an enlargement of an 8 x 10" design. I think the buyer of this work, mounted all four segments together on a piece of foam or matboard and framed the work as a whole.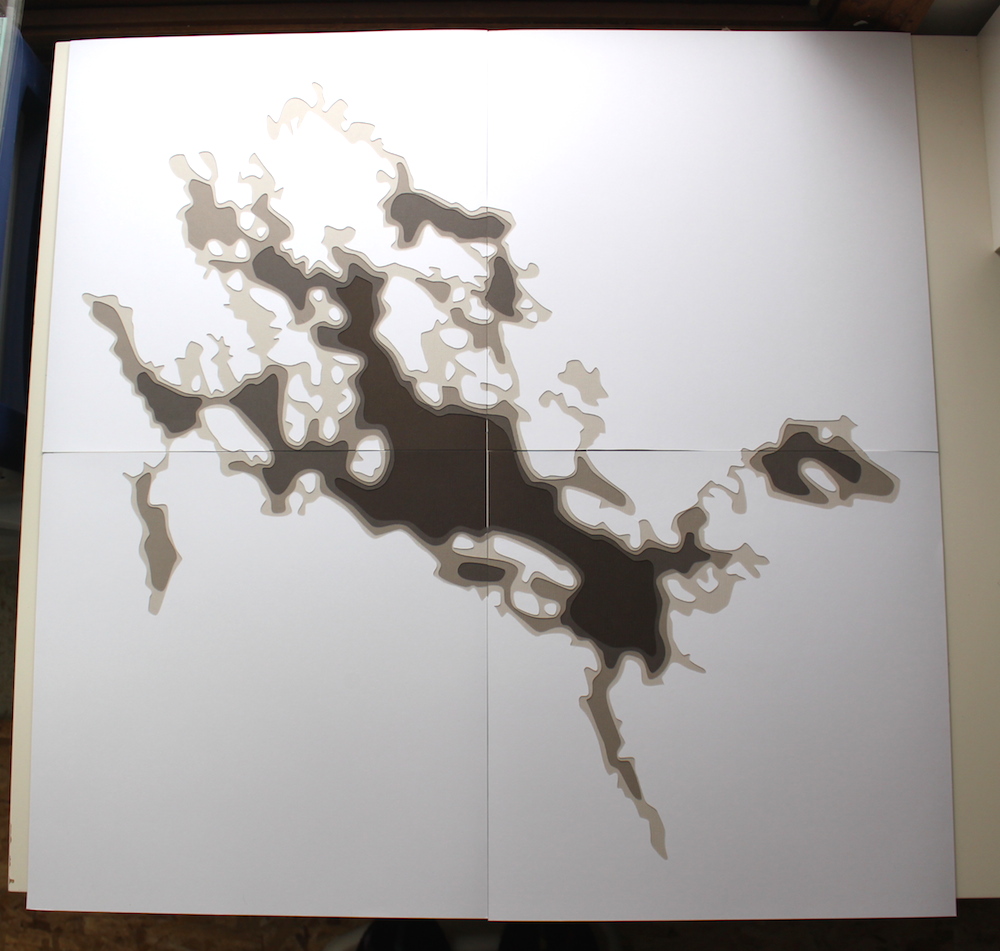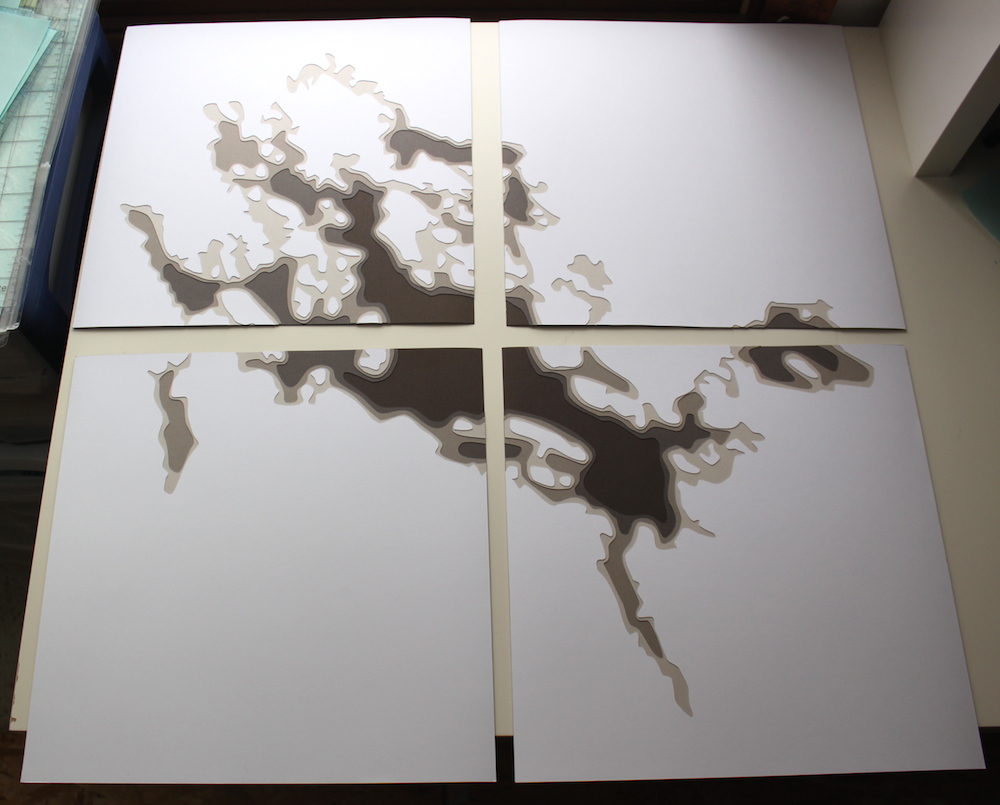 This was a custom piece, featuring the Lake Attersee area of Upper Austria. For this 8-layered piece, the buyer chose to frame each segment individually in slim, modern, metal frames, and hang the work as a sort of "exploded" view of the area.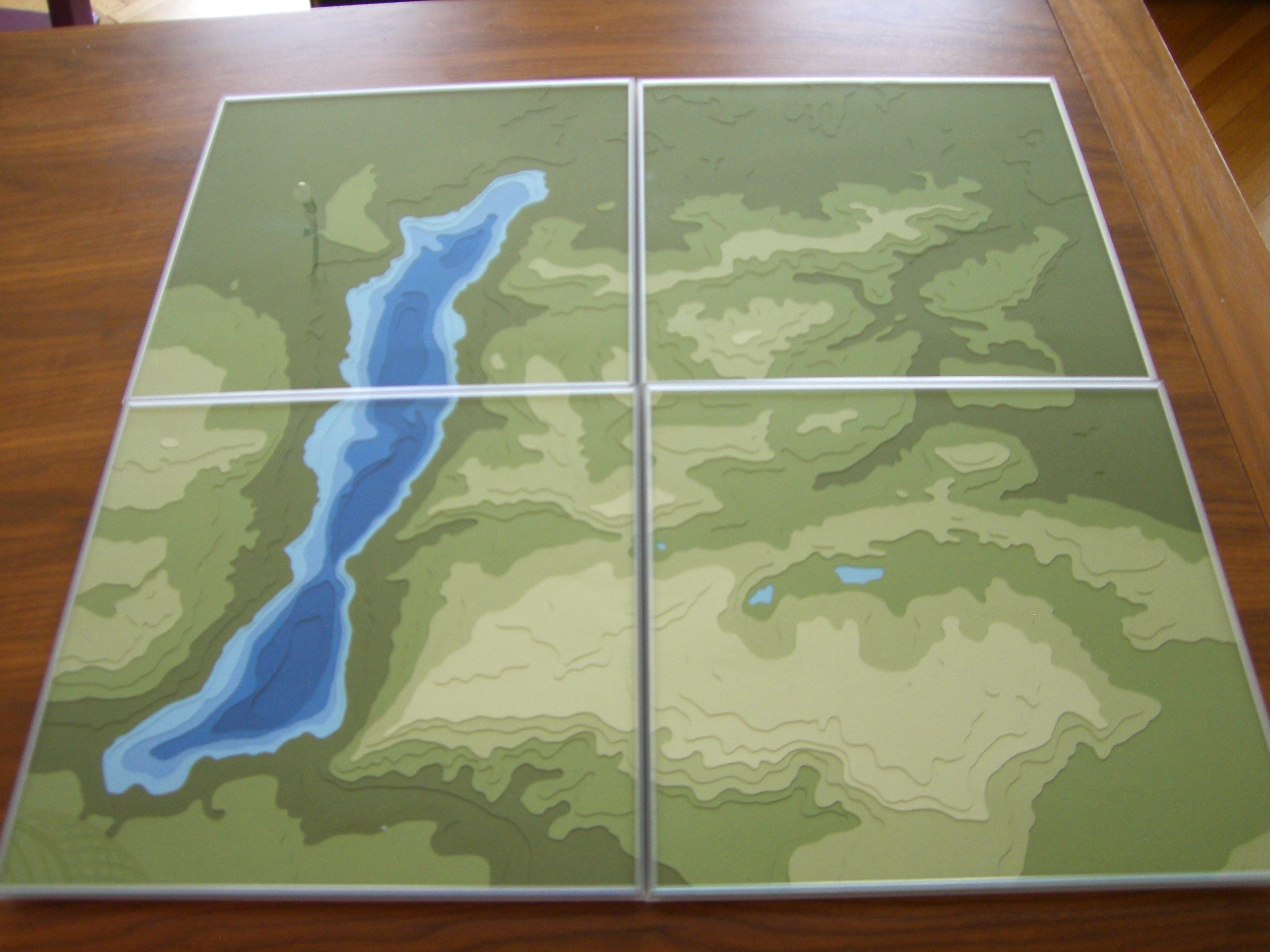 This was another custom piece with a super fun goal: Create a massive, many-layered piece of an original design to take up as much of a large, empty wall space as possible. The buyer gave me the measurements for the wall, we talked colors, and then she let me run wild with this completely hand-cut, floated design. I'm not sure how she ended up framing this work, but I bet it looks awesome. :)