Most of my work is made by assembling and directly adhering one layer of cardstock to another, but sometimes, I play with more dimension to create layers that "float" over one another. So, what's up with these "floated" pieces?
Answer: They're super cool, but not for everyone, and tricky to frame.
Since I started making these pieces, I've experimented with designs by "floating" layers over one another using small, adhesive foam squares, and I love the end result! These sticky, foam bits are about 1/8th of an inch thick and create fun light and shadow play between the layers, as well as a much more dimensional piece. As an added bonus, the adhesive on these foam squares is super sticky and is much less likely to separate than the regular adhesive I use. I've had a large piece, framed without glass, hanging on a wall in my house for 8 years, and the sticky squares are still holding strong, though it does need a dusting now and then.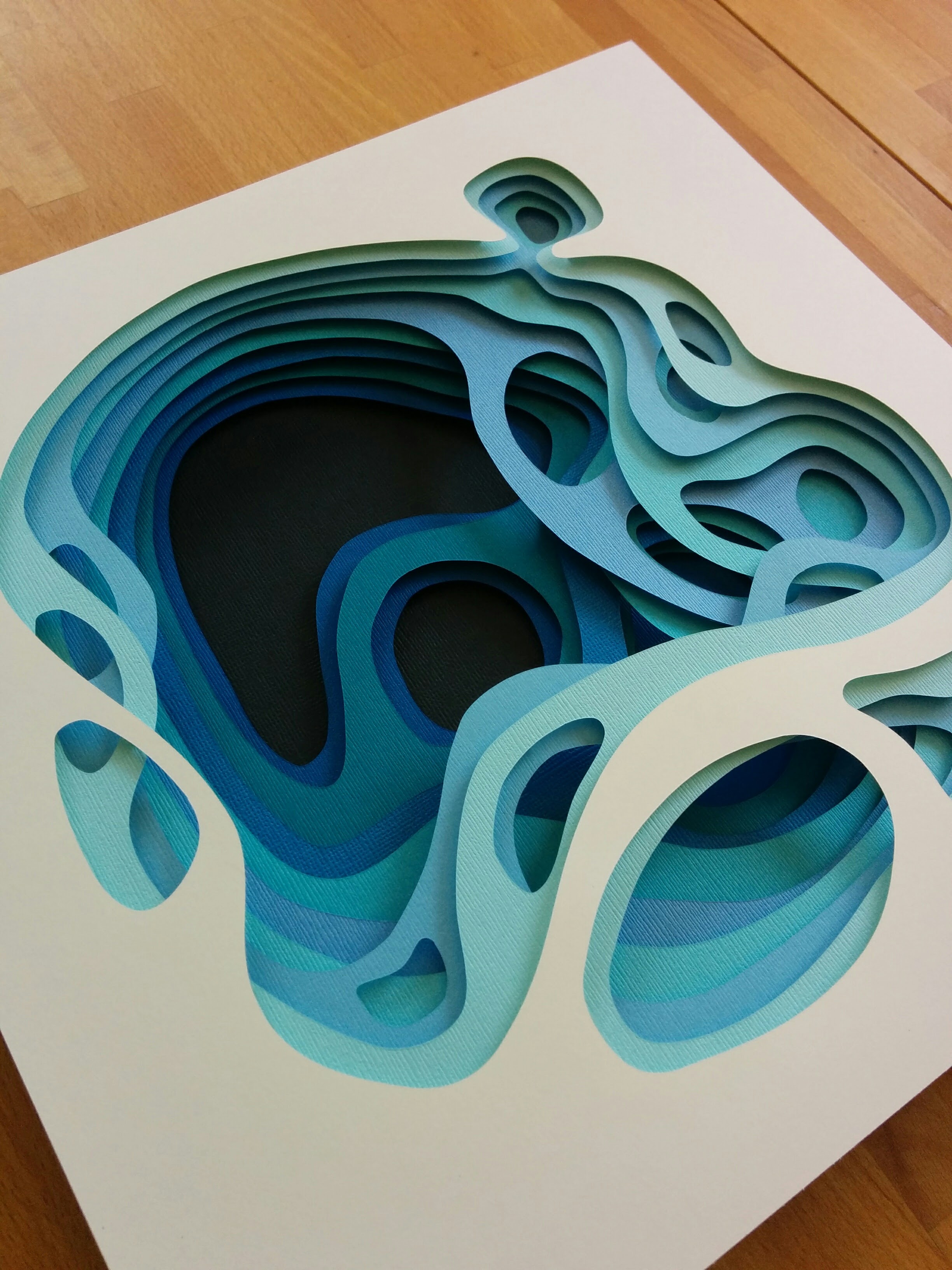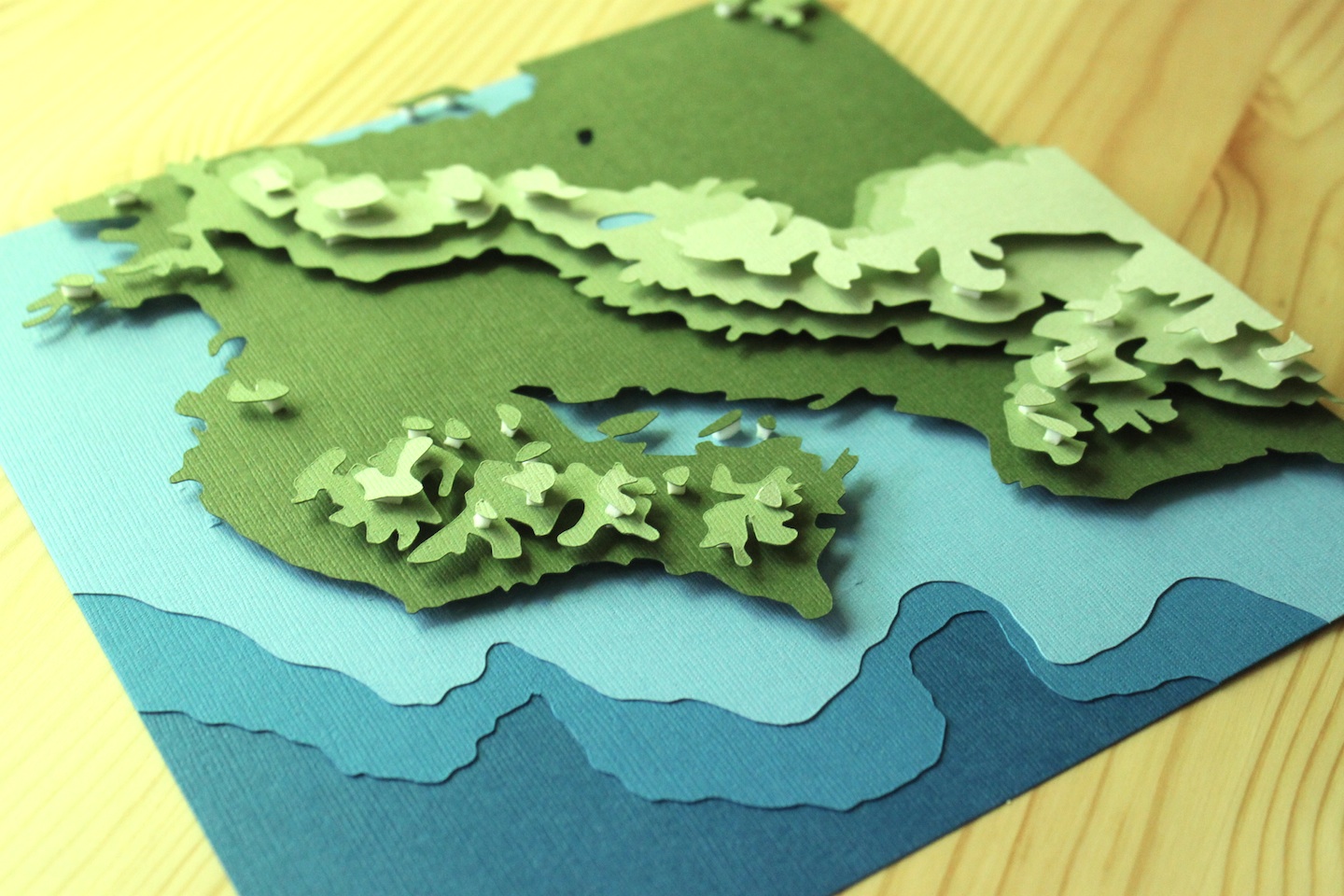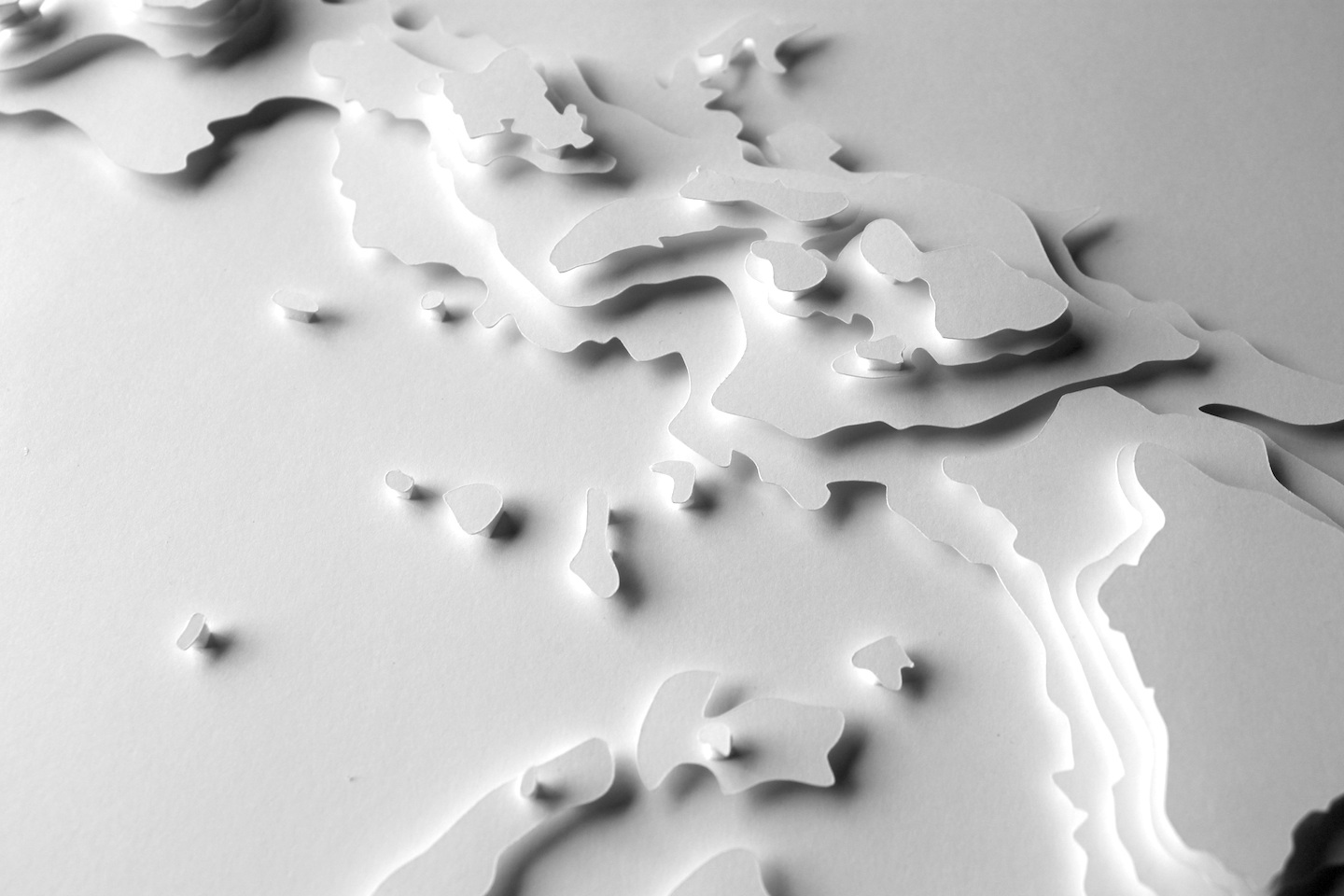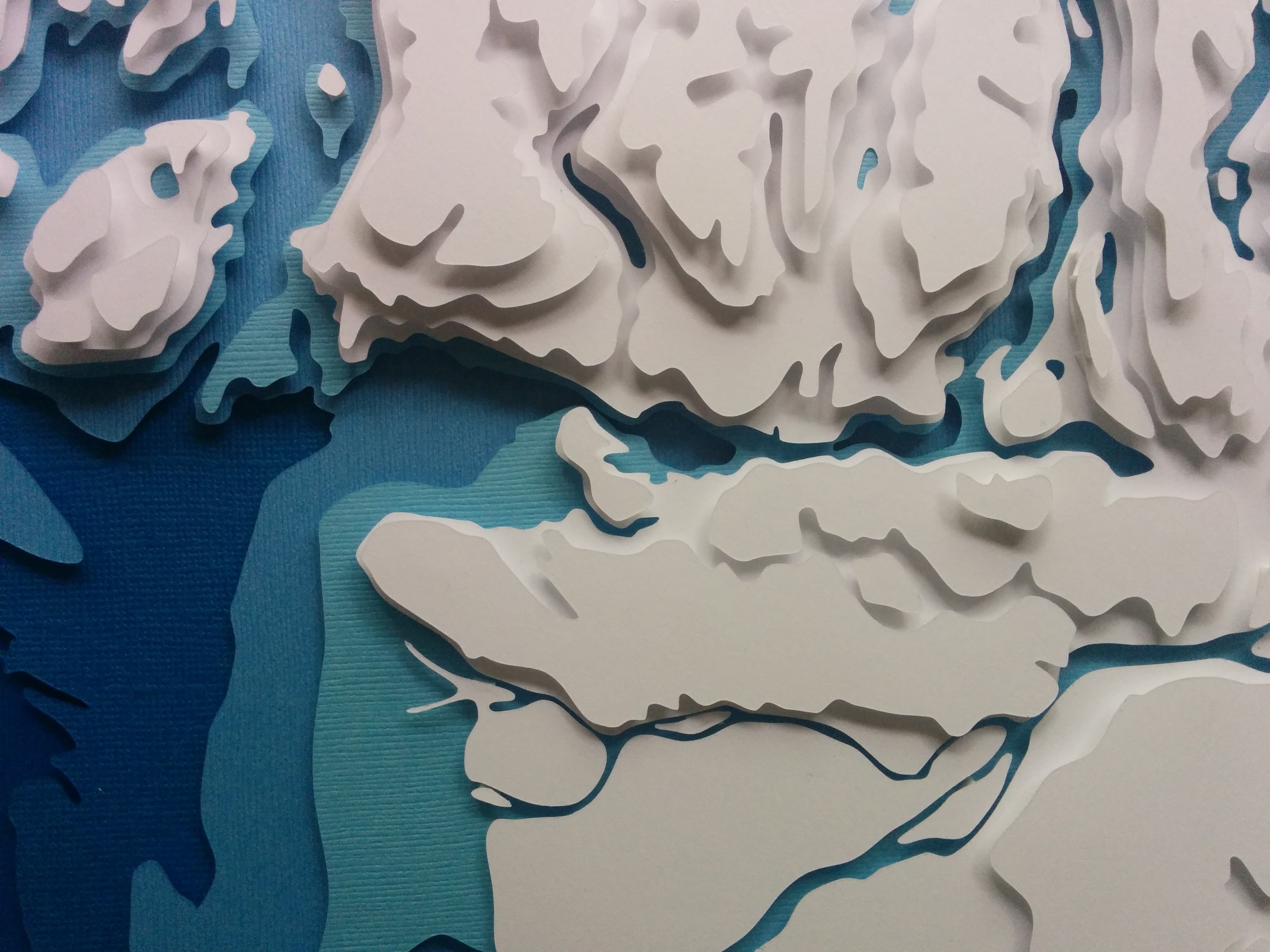 There are some drawbacks to floating the layers of a piece. First, not all designs work well with this look. Designs with really tiny details (visible or submerged islands, thin breakwaters or peninsulas) don't work well because I can only chop down the foam squares so far before they just aren't big enough to stick two layers together. The foam bits only come in white, and can be seen in most designs, from at least a slight angle, especially when they're behind a small detail in a dark cardstock. Finally, floated pieces get thick in a hurry. A 5-layered, floated piece is about an inch at its highest point. This type of piece will NOT fit in a standard frame made for a flat print. You'll need to find a shadowbox style frame, or take the piece to your local framer for a creative and effective way to frame your piece.
Feel free to ask me about a particular design, and if I think it could work with floated layers.